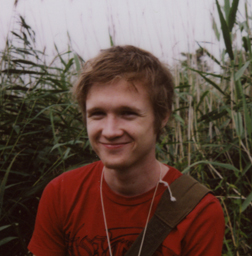 My name is Kasper and I animate stuff.
I'm a Dutch 2D/stop-motion animator, based in Utrecht, the Netherlands. I graduated from the Utrecht School of Arts (HKU) with a BA in Animation and immediately went to work as a freelance artist. My specialization is stop-motion animation, I like to experiment with different materials and techniques. I tend to combine practical and digital techniques to create my visuals, often researching obscure methods or digging up old equipment.
Besides my animation work I'm also active as VJ and graphic artist for music performances and club nights. This allows me to experiment (mess around basically) with a combination of live-action and animation, to create weird and surreal visuals. As a bonus this has connected me to some of my favorite underground musicians and record labels.
I'm open to commissions and collaborations, send me a message if you're interested!